No More Boring Post It Sticky Notes
A sticky note is a small piece of paper with a re-adherable strip of glue on its back, made for temporarily attaching notes to documents and other surfaces. The most used ones in our daily lives are the small pads of yellow, square, Post-It branded notes. To be fair, the Post-It notes are now also available in array of colours, shapes and sizes, making them less boring to use, but in general our first impression of a Post-It sticky note is as illustrated in the image below.
At SimplyMyLove.co.uk, you are offered a wide range of
cute sticky notes
in most novelty and pretty designs, which will surely light up your desk in work and at home.
You might feel like to write a message on a fabric plaster, or a sheet of green leaves, a lovely puppy dog, a cute kitten cat, a beautiful butterfly, or even a red apple.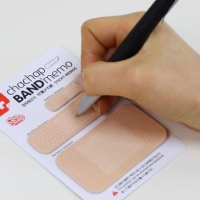 Or some lovely animals to carry your message to the little ones
Or simply want something cute and colourful to deliver your message in a more personal way.
The most important thing of all, the extra fun you have with these
cute sticky notes
would not cost more than a pound, as most of them are priced at only 99p including FREE UK delivery to all areas in the United Kingdom.